If you do not wish to use your laptop in the kitchen this can be something for you: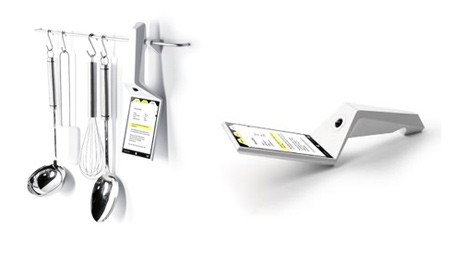 A digital cookbook that fits into the kitchen environment better than any laptop or printed cookbook. Recipes stored on the user's computer are automatically synchronized through a wireless docking station and displayed on the face of the device.

Learn more at Cool business ideas!